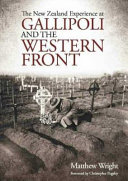 $49.99
NZD
Category: First World War
In The New Zealand Experience at Gallipoli and the Western Front, historian Matthew Wright goes to the heart of how the First World War affected the lives of ordinary New Zealanders. The book analyses what it was like for New Zealand soldiers at the two main battle fronts where they fought, and frames i t with the social effects back home. Beginning with an outline of pre-war New Zealand society, Wright portrays the extraordinary world of war into which its young men plunged as they entered the baptism of fire at Gallipoli. The end of innocence that the withdrawal from the Dardanelles implied led to a harder, more fatalistic approach in the theatre of mechanised death that was the Western Front. By war's end, hope and glory had faded, replaced by a new view of military heroism - in a country forever changed ...Show more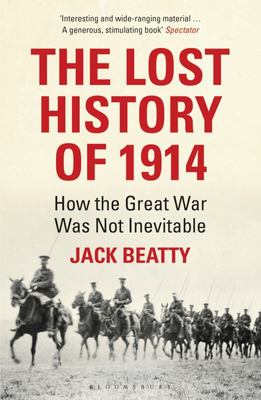 $25.00
NZD
Category: First World War
In The Lost History of 1914, Jack Beatty examines the First World War and its cses, testing against fresh evidence the long-dominant assumption that it was inevitable. 'Most books set in 1914 map the path leading to war,' Beatty writes, 'this one maps the multiple paths that led away from it.' Radically challenging the standard account of the war's outbreak, Beatty presents the assassination of Archduke Franz Ferdinand not as the catalyst of a war that would have broken out in any event over some other crisis, but rather as 'its all-but unique precipitant'. Chronicling largely forgotten events faced by each of the belligerent countries in the months before the war started in gust, Beatty shows how any one of them - a possible military coup in Germany; the threat to Britain of civil war in Ireland; the murder trial of the wife of the likely next premier of France, who sought d tente with Germany - might have derailed the arrival of war. Europe's ruling classes, Beatty shows, were so hnted by fear of those below that they mistook democratisation for revolution, and were tempted to 'escape forward' into war to head it off. Beatty's deeply insightful book - as elegantly written as it is thought-provoking and probing - lights a lost world about to blow itself up in what George Kennan called 'the seminal catastrophe of the twentieth century'. The Lost History of 1914 is a highly original and challenging work of history. ...Show more
$35.00
NZD
Category: First World War
The image of the innocent British soldier (or "Tommy") setting off with a spring in his step in 1914 to fight the "Great War" would not last long.Indeed that initial euphoria would soon give way to a deep-seated bitterness as these young men endured the horror of the First World War.In a new edition of this extraordinary book, the uncensored letters, diaries, documents and many photographs tell the story of the British soldier (nicknamed Tommy) in their own words.While there are flashes of their wit and humour, the overwhelming feeling is that of a generation who felt let down by their superiors and left to perish.There are visceral, terrifying insights into life in the trenches and agonising descriptions of the squalor and privations of war.This haunting account also looks at the aggressive drive to recruit more soldiers through the Pals Battalion or Chum's Battalion. Friends from the same town or village; professional bodies, or work colleagues among others were encouraged to enlist en masse. They would fight together alongside their friends or colleagues. Many of them would sadly die together and leave communities wild with grief for a lost generation, robbed of a future having barely had a past.With a concise analysis of the British Army in the First World War, we are reminded of the terror of war, the fury, the fear and the frustration of what has been described by some as a war typified by the devastating assessment: "lions led by donkeys". ...Show more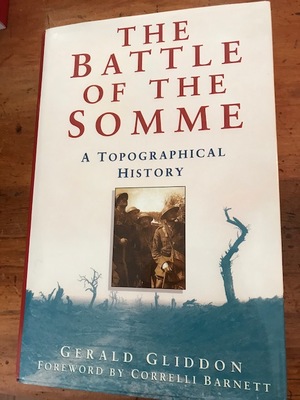 $25.00
NZD
Category: First World War
A new edition of Legacy of the Somme: The Battle in Fact, Film and Fiction published in 1996. The book provides a short history of each town, village and wood associated with the battle, drawing on the testimony of those who took part and including a chronology and bibliography.
$30.00
NZD
Category: First World War
This is the full story of the military disaster of Passchendaele in World War I. Giving a detailed account of the operation and its aftermath the author shows what happened and why, offering reasons for New Zealand's collective amnesia. It concludes with a roll-call of the soldiers who died there.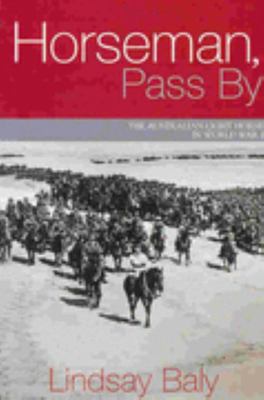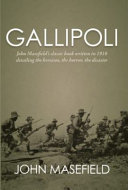 $15.00
NZD
Category: First World War
This book heralded the beginnings of a federalised Australia, who turned to the legends of the ANZACS and their heroic and also laconic attitude, to redefine their nation. When World War I began, poet John Masefield had joined the staff of a British hospital for French soldiers, serving briefly in 1915 as a hospital orderly, and later publishing his own account of his experiences. As he was old enough to be exempted from military service, Masefield then toured the United States on a three-month lecture tour to collect information on the mood and views of Americans about the war in Europe. When he returned to England, he submitted a report to the British Foreign Office, about the failure of the allied forces in the Dardanelles. As a result of that report, Masefield wrote Gallipoli. This book was an outstanding success, encouraging the British people, and lifting them somewhat from the disappointment they had felt as a result of the Allied losses in the Dardanelles. Published when the terror of Gallipoli was fresh in people's minds, John Masefield described what the common soldier had endured in that dreadful campaign. His masterly description of the campaign was one of the first to tell of the events that made ANZAC soldiers famous all over the world. ...Show more