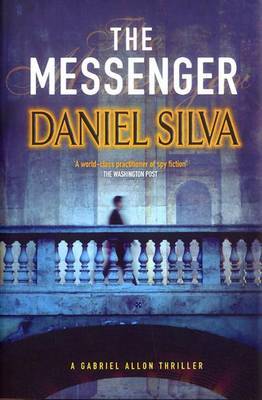 $7.00
NZD
$35.00
(80% off)
Category: Historic Novels
Former spy Gabriel Allon is about to face his greatest ever challenge . . .When an al-Qaeda suspect is killed in London, photographs on his computer lead Israeli intelligence to suspect that al-Qaeda is planning its most audacious attack so far.To Allon, there is something terribly familiar about the in formation, something horrifyingly close - but even he does not realize how close.Urgently, he throws himself into the hunt, but there may simply not be enough of anything: enough time, enough facts, enough luck. An extraordinary enemy walks in the shadows . . . and he's just getting started. ...Show more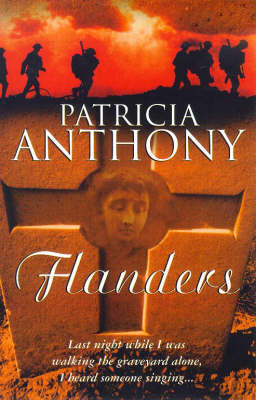 Flanders
by Patricia Anthony
$5.00
NZD
$24.95
(79% off)
Category: Historic Novels
In letters to his brother, a Texan volunteer describes the horrors of the First World War trenches that made men heroes or brutal criminals, or both.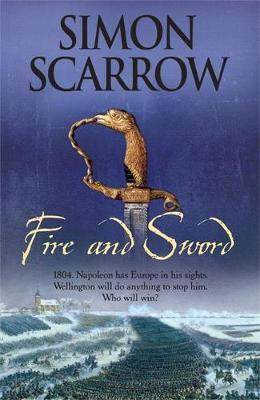 $5.00
NZD
$27.99
(82% off)
Category: Historic Novels
The third in this epic quartet of novels focusing on two giants of European history, Wellington and Napoleon. In the early years of the nineteenth century, Arthur Wellesley (elevated to Viscount Wellington in the course of the novel) and Napoleon Bonaparte are well established as men of military genius. Wellesley has returned from India, where his skill and bravery made a remarkable impression on his superiors. He faces trials and tribulations on the political scene before becoming embroiled militarily in Copenhagen, then Portugal and finally Spain. Napoleon, established as Emperor, is cementing his control on Europe, intending finally to crush his hated foe across the Channel: Great Britain. The time is fast approaching when Wellington and Napoleon will come face to face in confrontation - and only one man can emerge victorious... ...Show more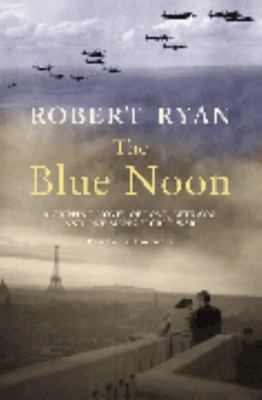 $7.00
NZD
$39.99
(82% off)
Category: Historic Novels | Reading Level: very good
East End chancer Harry Cole is consumed with a burning desire to transcend his social class and when World War Two breaks out he joins the British army in France and reinvents himself as the suave Captain Mason. He becomes involved with an attractive French nurse, who persuades him to set up and run an escape line. As the debonaire Captain Mason, he helps dozens of soldiers to safety, including one Airey Neave. But when his true identity is discovered by the Secret Intelligence Service (MI6), Harry is faced with his toughest moral dilemma - the acceptance he craves at the cost of betraying his comrades-in-arms. Meanwhile, back in London, Neave is furious that Harry had the gall to impersonate a British officer and sends instructions to apprehend Harry at all costs. Harry realises he is involved with forces far more ruthless and devious than he could ever have imagined... ...Show more
$5.00
NZD
Category: Historic Novels
A novel of the Vietnam war by a man who still serves with the US army and was decorated after the Vietnam war. Set against the background of this bloody war, the book describes the personal conflict between a US army sergeant, David Grady, and a North Vietnamese officer, Lieutenant Le Be Son.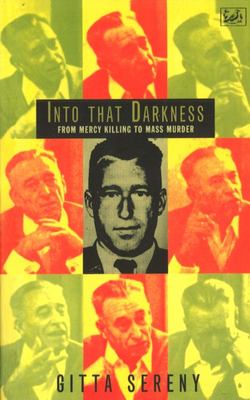 $10.00
NZD
$45.00
(77% off)
Category: Historic Novels
Only four men commanded Nazi extermination (as opposed to concentration) camps. Franz Stangl was one of them; he commanded Treblinka and was found guilty of co-responsibility for the slaughter of at least 900,000 people. This is an investigation of Stangl's mind and the influences which shaped him.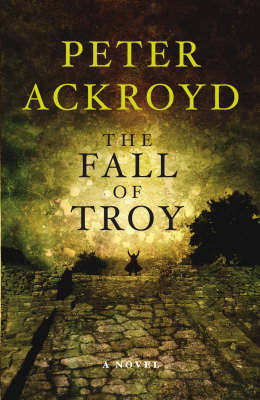 $10.00
NZD
$57.99
(82% off)
Category: Historic Novels
Published October 2006 'I cannot wait to bring you to the plain of Troy. To show you the place where Hector and Achilles fought. To show you the palace of Priam. And the walls where the Trojan women watched their warriors in battle with the invader. It will stir your blood, Sophia.' Sophia Chrysanth is is only 16 when the German archaeologist Herr Obermann comes wooing: he wants a Greek bride who knows her Homer. Sophia passes his test, and soon she is tieing canvas sacking to her legs so that she can kneel on the hard ground in the trench, removing the earth methodically, identifying salient points, lifting out amphorae and bronze vessels without damaging them. 'Archaeology is not a science', Obermann says. 'It is an art.' Obermann is very good at the art of archaeology - perhaps too good at it. The amosphere at Troy is tense and mysterious. Sophia finds herself increasingly baffled by the past ... not only the remote past that Obermann is so keen to share with her in the form of his beloved epics of the Trojan wars, but also his own, recent past - a past that he has chosen to hide from her. But she, too, is very good at the art of archaeology ... ...Show more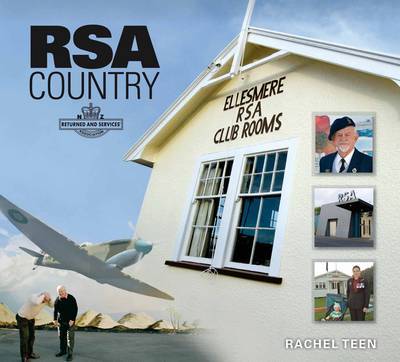 $10.00
NZD
$39.99
(74% off)
Category: Historic Novels
RSA Country opens the door to the many New Zealanders who have served in the armed forces over the years. Its pages reflect many past sacrifices, it proudly records the present, and it looks, with hope, to the future. In 2008, the 90th year since the end of World War I, Rachel Teen travelled the length of New Zealand with her camera visiting as many of the operating Returned Service Association clubs in the country as possible. This photographic journal is the result. A snapshot of the RSA in that year, her travels brought her into contact with the servicemen and women, many of whom were instrumental in laying the foundations for the RSAs we see today, who do so much to keep the memories of their fallen comrades alive, as well as in supporting those who remain. She also met many others who work in the RSAs, who are active in keeping the spirit of the RSA movement vibrant and of relevance to current and future generations. ...Show more