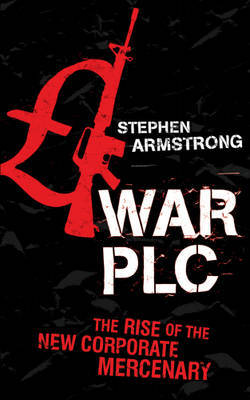 $5.00
NZD
Category: The War On Terror
No longer dogs of war running ragtag armies, the new breed of private soldiers operate their million-dollar contracts from executive boardrooms worldwide. Whether they're ex-special forces, CIA spooks or Foreign Legionnaires, you'll find them exchanging gunfire with insurgents in Baghdad, patrolling gov ernment buildings in Afghanistan, or spying on environmental protestors. The lucrative contracts of the 'War on Terror' have made their plans even more ambitious - to offer governments and corporations discrete and well-trained private armies. These corporate soldiers are part of the last great outsourcing - the privatisation of war. This book examines how we got here, how these companies operate, and how close we are to letting them run our battlefields. First published 2008. ...Show more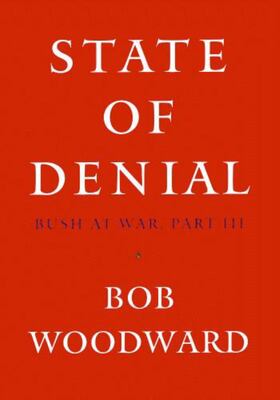 $20.00
NZD
Category: The War On Terror
After two No.1 New York Times bestsellers on the Bush administration's wars in Afghanistan and Iraq, Woodward's new book on the Bush White House again provides an unparalleled, intimate account of the present state of national security decision-making. First published October 2006.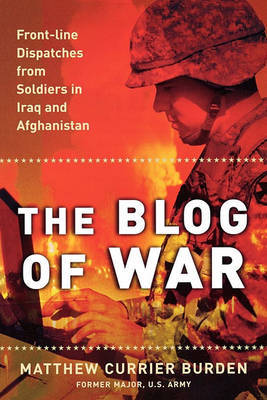 $7.00
NZD
Category: The War On Terror
Matthew Currier Burden founded www.blackfive.net, one of the most popular military blogs on the Internet. His blog began as an homage to a friend killed on duty in Iraq and quickly became a source of information about what was really happening in Afghanistan and Iraq. In The Blog of War Burden presents selections from some of the best of the military blogs, the purest account of the many voices of this war. This is the first real-time history of a war, a history written even as the war continues. It offers a glimpse into the full range of military experiences in Afghanistan and Iraq, from the decision to enlist right through to homecoming. There are powerful stories of soldiers in combat, touching reflections on helping local victims of terror and war, pulse-racing accounts of med-evac units and hospitals, and heartbreaking chronicles of spouses who must cope when a loved one has paid the ultimate price. The Blog of War provides an uncensored, intimate, and authentic version of life in the war zone. Dozens of voices come together in a wartime choir that conveys better than any second-hand account possibly can what it is like to serve on the front lines. ...Show more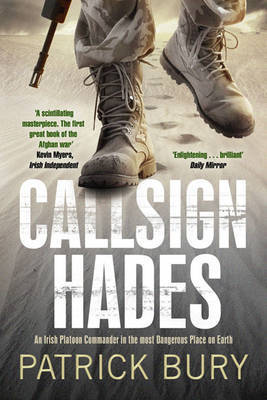 $5.00
NZD
Category: The War On Terror
In summer 2006 Helmand Province erupted into violence as NATO forces struggled to crush Taliban strongholds. For six weeks the Royal Irish Regiment and the Paras defended Sangin in the face of ever-mounting attacks. At this point young officer Patrick Bury was learning the trade of the infantry in the B recon Beacons. Paddy had always wanted to be a soldier - a desire fraught with the contradictions of a complex history overridden by a 'warrior calling'. When he arrived in Afghanistan with 1stRoyal Irish, he was surrounded by men oozing bloody combat experience. This was not Sandhurst. It was extreme violence and killing. Hades Four One was his callsign and the infantry mantra rang in his ears: 'To close and kill the enemy, in all weather conditions, in all terrain, by day or night.' For six months Paddy and his company dealt with 110 IEDs, of which 60 exploded on them, killing his comrades in the most vicious of ways and fuelling a sense of ever-growing dissatisfaction in the young captain. This powerful and thoughful first-hand account about the 'eternal truths of military life' places the reader in Paddy's boots, sharing every thought, ache, smell and taste of life on the frontline in Afghanistan. He describes modern warfare in a way that creates an understanding of the myriad complexities soldiers are faced with, the conditions in which they operate and the moral and emotional challenges they endure. ...Show more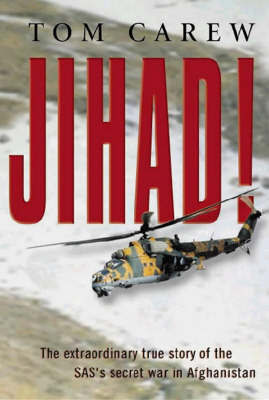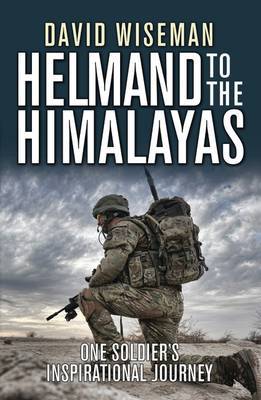 $10.00
NZD
$19.99
(49% off)
Category: The War On Terror
"From the war torn valleys of Afghanistan to the frozen peaks of the Himalayas, David Wiseman's incredible story is an inspiration to us all." Andy McNab David Wiseman was the first soldier on the scene of one of the most devastating attacks on British soldiers in Afghanistan, witnessing the horrific af termath of an attack on unsuspecting troops by a rogue element of the Afghan police, which left five men dead and nine wounded, shaking the British forces in Helmand to the core. Only a few weeks later, and haunted by what he had experienced, David was once again fighting shoulder to shoulder with his Afghan allies, but this time would leave the battlefield with a Taliban bullet lodged deep in his chest, inches from his heart. Helmand to the Himalayas is the dramatic story of his journey in combat, his agonising battle with physical injuries and psychological demons and his life affirming recovery as part of a pioneering mountaineering team. An exhilarating memoir of his gritty tour of Afghanistan, it reveals the day-to-day hardships faced by soldiers in battle, the horrors and absurdities of the conflict and the overwhelming challenges and dangers that have faced British soldiers tasked with mentoring their Afghan allies. With staggering honesty, David reveals how frustration and chance eventually led him to find salvation, renewed purpose and a sense of pride on the slopes of Mount Everest with Walking With The Wounded and an unlikely band of wounded veterans. In his latest step on the road to recovery, David played a key role as Games Co-Ordinator for the inaugural Invictus Games in September 2014, as well as representing the United Kingdom as part of the swimming team. In a competition which saw more than 400 wounded, injured and sick Servicemen and women from 13 nations compete, David went on to complete another momentous achievement, winning gold medals in the Men's 100m Freestyle ISD and in the Mixed 4 x 50m Freestyle relay, and silver medals in the Men's 50m backstroke ISD and Men's 50m Freestyle ISD. ...Show more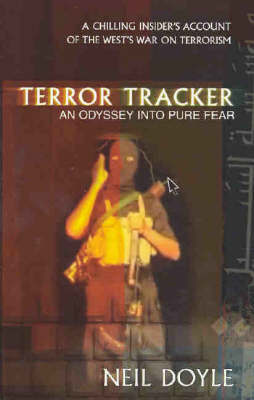 $7.00
NZD
$26.99
(74% off)
Category: The War On Terror
Chronicles the extraordinary true-life adventures of an investigative journalist, who set out to penetrate the internal workings of Al-Qaeda and illuminate the murky world of international terrorism.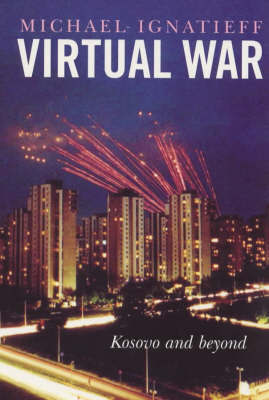 $7.00
NZD
$34.99
(79% off)
Category: The War On Terror
This is an illuminating and moving study of the war in Kosovo and a vision of the future of warfare by a cultural commentator, writer and broadcaster.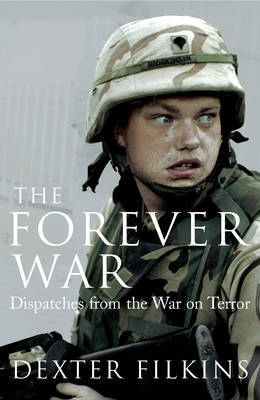 $10.00
NZD
$39.99
(74% off)
Category: The War On Terror
* Many books have already been written about the wars in Iraq and Afghanistan, and about the War on Terror - how they happened and why, how they've succeeded and failed. The Forever War is not that kind of book: rather than argument or hand-wringing, Dexter Filkins offers us a kaleidoscopic tour of the great conflicts of our time. * Through his eyes as a reporter on the ground, we witness the events that began with the rise of the Taliban in the 1990s, led to the September 11 attacks in 2001, and culminated in the wars in Afghanistan and Iraq. * Filkins is the only American reporter to have witnessed all these events on his own and close-up - public executions and ampatations; the destruction of the twin towers; the collapse of the Taliban in 2001; over five years of grinding struggle in Iraq. * We move across a vast and various landscape of amazing characters and astonishing scenes. We meet Iraqi insurgents and American soldiers; Afghan rebels and Taliban clerics. We travel to deserts and glaciers and mountaintops, to the scenes of suicide bombings and into the homes of the bombers themselves.* ...Show more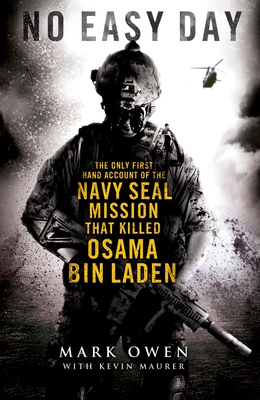 $10.00
NZD
Category: The War On Terror
For the first time anywhere, the first-person account of the planning and execution of the Bin Laden raid from a Navy Seal who confronted the terrorist mastermind and witnessed his final moments. From the streets of Iraq to the rescue of Captain Richard Phillips in the Indian Ocean, and from the mountai ntops of Afghanistan to the third floor of Osama Bin Laden's compound, operator Mark Owen of the U.S. Naval Special Warfare Development Group - commonly known as SEAL Team Six - has been a part of some of the most memorable special operations in history, as well as countless missions that never made headlines. No Easy Day puts readers alongside Owen and the other handpicked members of the twenty-four-man team as they train for the biggest mission of their lives. The blow-by-blow narrative of the assault, beginning with the helicopter crash that could have ended Owen's life straight through to the radio call confirming Bin Laden's death, is an essential piece of modern history. In No Easy Day, Owen also takes readers onto the field of battle in America's ongoing War on Terror and details the selection and training process for one of the most elite units in the military. Owen's story draws on his youth in Alaska and describes the SEALs' quest to challenge themselves at the highest levels of physical and mental endurance. With boots-on-the-ground detail, Owen describes numerous previously unreported missions that illustrate the life and work of a SEAL and the evolution of the team after the events of September 11. In telling the true story of the SEALs whose talents, skills, experiences and exceptional sacrifices led to one of the greatest victories in the War on Terror, Mark Owen honors the men who risk everything for their country. ...Show more